I recently finished up this corset for a client of mine. I hand embroidered the feather design flossing in silk thread and added some antique French lace to the top.
While I work professionally as a corsetiere, I don't often get the pleasure of making something so historical.
The pattern is period, from Harper's (if I remember correctly?). I think Heather's TV 110 is probably derived from the same extant pattern. So, save yourself a lot of time and just buy the pattern from her!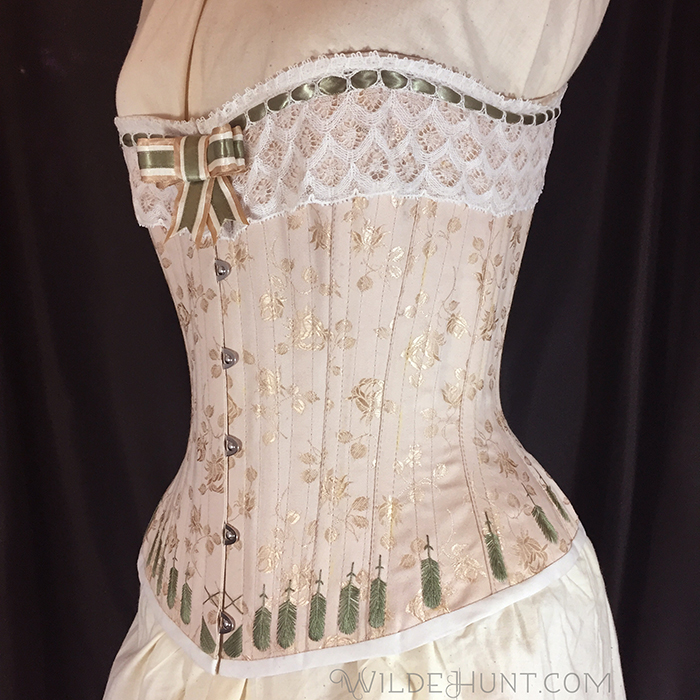 More shots on my blog!
http://www.wildehunt.com/victorian-corset/