I am working on several dress at this moment (a 1895 dress, and a robe a l'anglaise) but the focus is on my 1830 gown, with a corded petticoat and a bonnet.
I am using the truly victorian 455
I made my own corded petticoat! It is too ugly to see daylight, and should be covered with a petticoat really fast!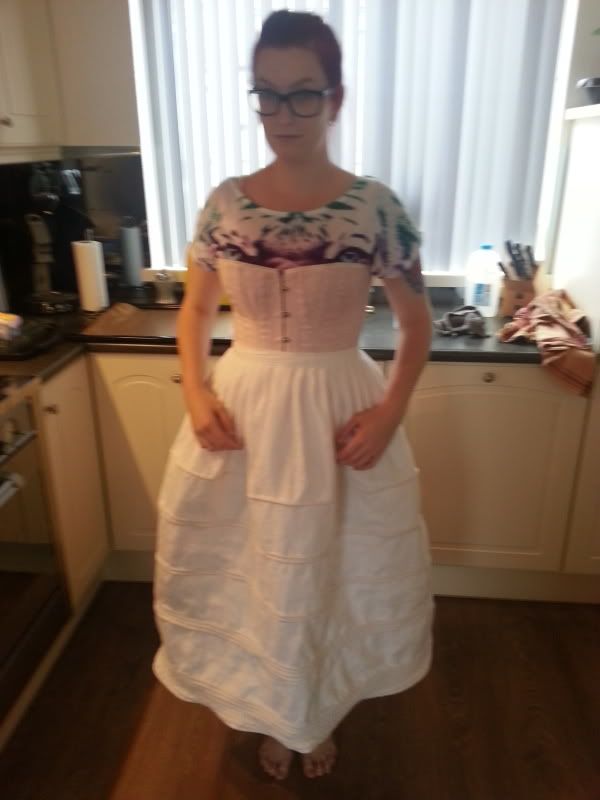 I am wearing it with my silverado corset, because i am too lazy to make a good 1830 stay. It will come one day, in the future.
Here is a picture of the fabric! I love pink, and this fabric makes me feel like a disney princess