Black and Silver--1872 Vested Bodice
Posted: Mon Jul 30, 2012 12:14 pm
Finished just in the nick of time to wear to Anime Iowa 2012 this past weekend: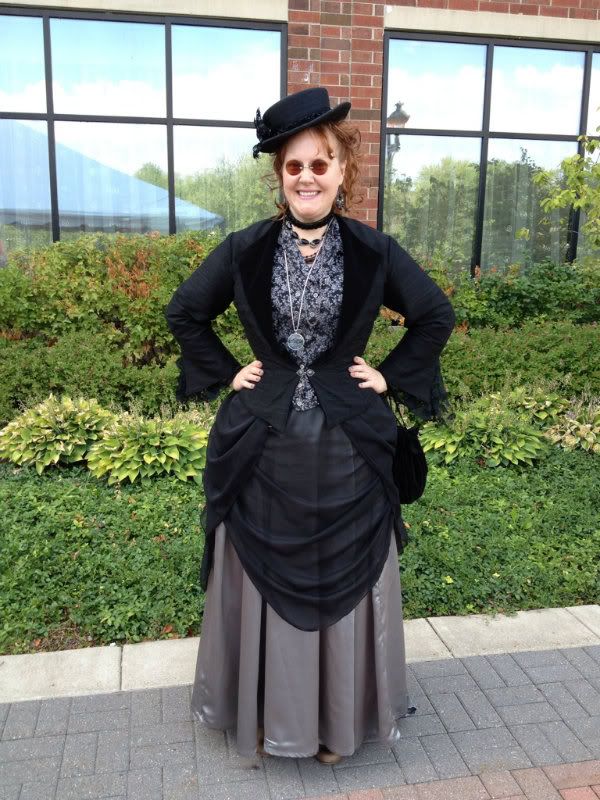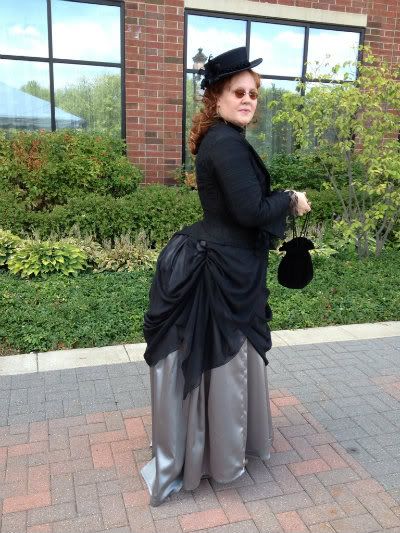 Sorry about the crappy basement pix. Photographing a black-on-black item is hard under the best conditions. Basement is not best.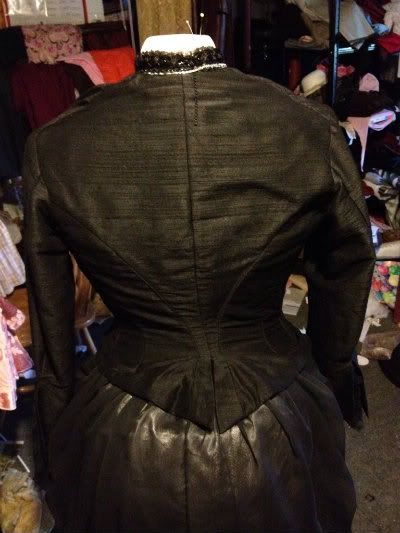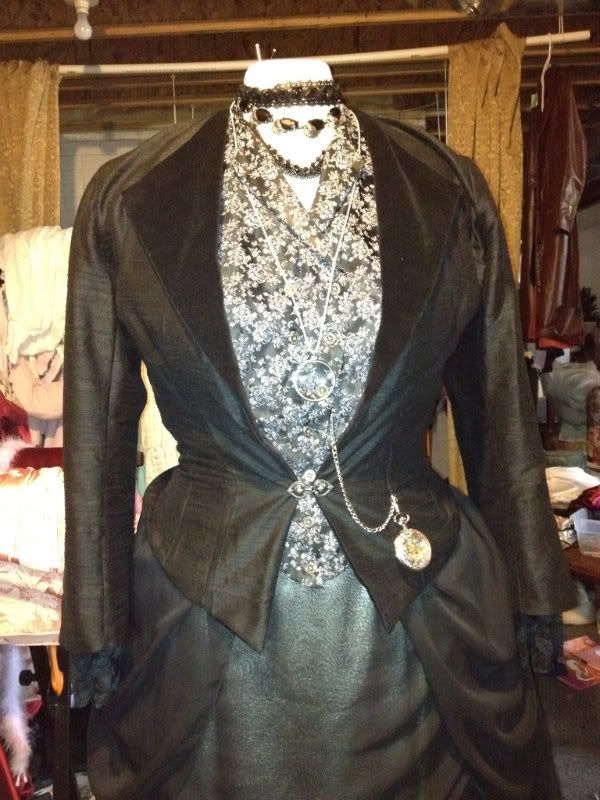 As I was fitting the vest front I had a whole lot of extra in the bust and just enough in the waist. I worked it so it buttons single-breasted in to double-breasted. I think the y-shaped button line looks kinda neat. I'll change the buttons out for something more contrasty so it shows better.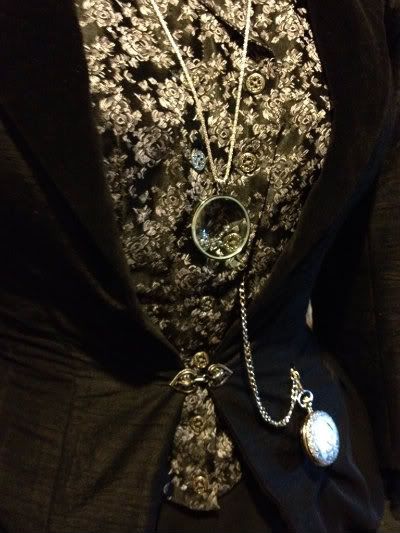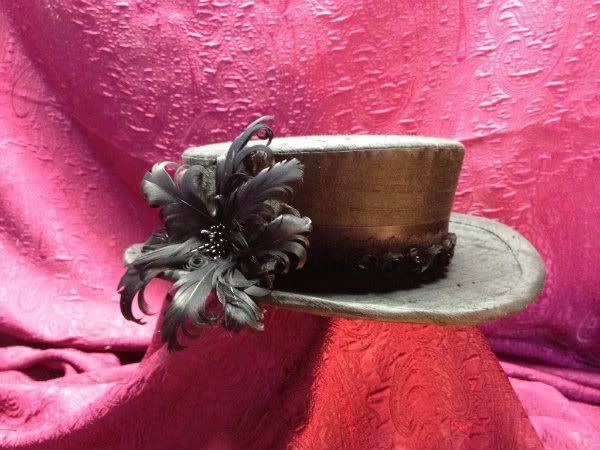 There's even a video!
Eleven seconds of swish and wiggle.
Details: TV403, black silk for the bodice, cotton velvet for the revers. The vest is a piece of vintage brocade I found when helping my parents move household. (It's a remnant from a vest I did as a teenager that is my only surviving sewing project from the early days. Very sentimental about that brocade.
) Flatlined in cotton broadcloth. Vintage lace also found in the move gathered and basted inside the sleeve ends.
Since it was for summer wear I decided not to line the whole front with velvet but instead to make a facing that just clears the roll line of the revers. That worked out very well.
I had the very devil of a time getting the vest to play nice with the rest of the bodice. So as much fun as it was exercising my vocabulary of swear words, I cut another set of backs and made the vest as a separate garment.
The overskirt is the TV362 Wash Overskirt in poly chiffon. The skirt is poly crepe-backed satin, three gores in the front and two full 60 inch widths gathered across the back. (With the gathers just *jammed* together, it barely fit the waistband.) The hat (also silk) I had made quite a while ago trying out variations on the Lynn McMasters top hat pattern. That killer feather ornament is from a shop called 'The Icing by Claire's'.