I wanted something a little more old school to tote around my Victorian gear. Behold my new satchel: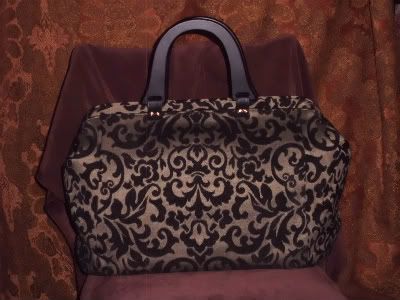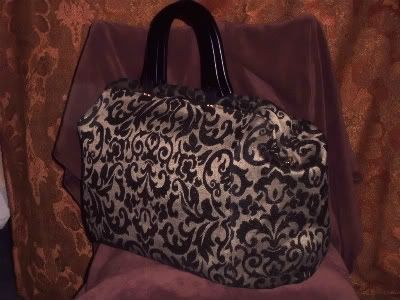 Pattern is the
Saunter Satchel
by Ghees (with some alteration) , using the
tubular frame
.
Got the handles at JoAnns. Used some leather from an old leather skirt I've been cannibalizing for various project to attach the handles. The leather is pretty soft so I felted some black wool and topstitched the leather to that: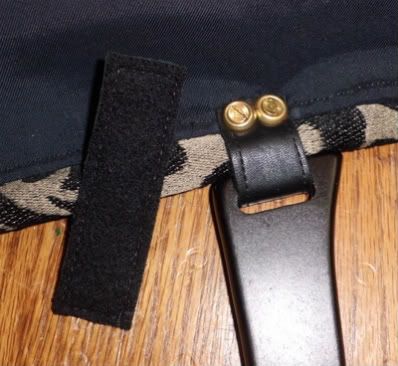 I used brass screws, finish washers and capnuts to attach the leather straps to the bag:
The bottom is reinforced with a one-eighth inch thick piece of plywood. I used the same screws and capnuts to secure it, so the bag has nice little feet. You can also see the tailoring undercollar canvas that I've used for just about every kind of fabric support except collars: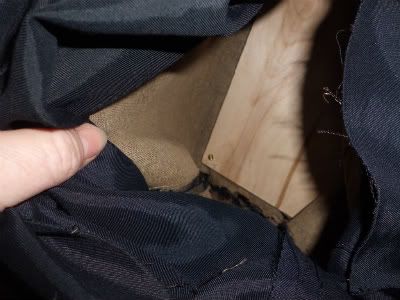 The satchel measures about twelve inches high by twenty inches wide. It's really roomy. I have four folded bath towels in it for these pictures. For scale, here it is next to my dressform with my coat in progress:
This one is actually the second bag I've made. The first went together so easy and so fast I couldn't believe it, so I made the second. I had to alter the pattern width to fit the 16 inch wide tubular frame so I figured I could alter the heights too. The burgundy bag is made with one inch added to the height, the black one with five inches added: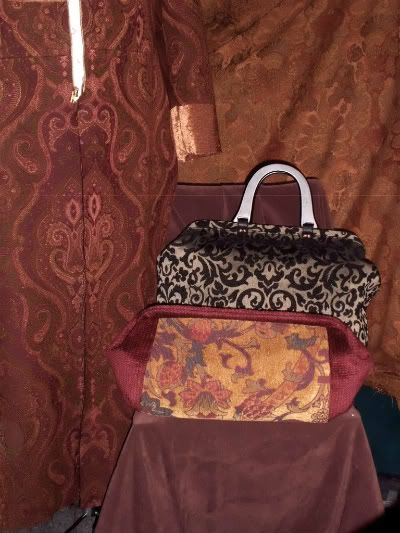 The little bag is also not so little, it's plumped out for the pictures with seven corsets that fit in nicely, not at all cramped length-wise: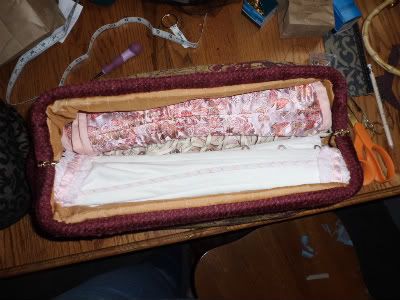 The black is a drapery brocade and the burgundy is upholstery chenille and tapestry. The burgundy bag will have arched bamboo handles as soon as new dyeable leather arrives to do a thing similar to the black bag handle attachment straps. It takes about a half yard to do the big bag, and an equal amount of lining. Altogether easy and fun!