This is the dress I made for my twelve year old daughter for last month's Rural Heritage Day in Ste. Genevieve, Missouri. The bodice is TV400, the 1871 Day Bodice, and the skirts are me wingin' it.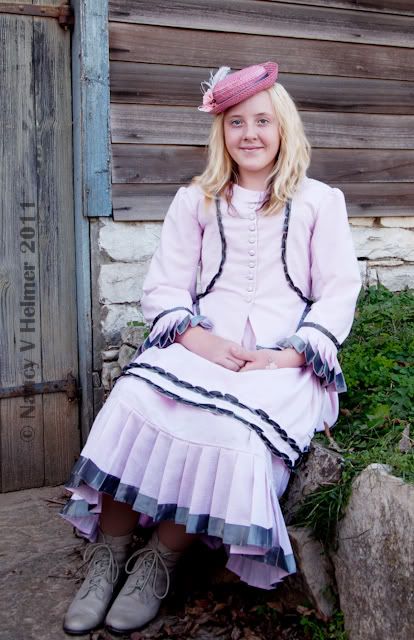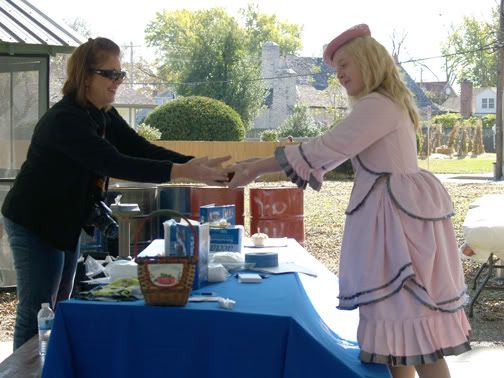 She was handing in my pumpkin pie for the contest. (I didn't win, which is kind of embarrassing considering how much smack I'd been talking all week about it. My aunt placed second, and she doesn't even like pumpkin pie.
)
Her dress is made from an unmarked bolt of pink mystery fabric (I figure cotton-poly by the burn test) and gray ribbon. The box pleated ribbon trim on the bodice and overskirt are finished with a narrow strip of bias in the same fabric as the dress: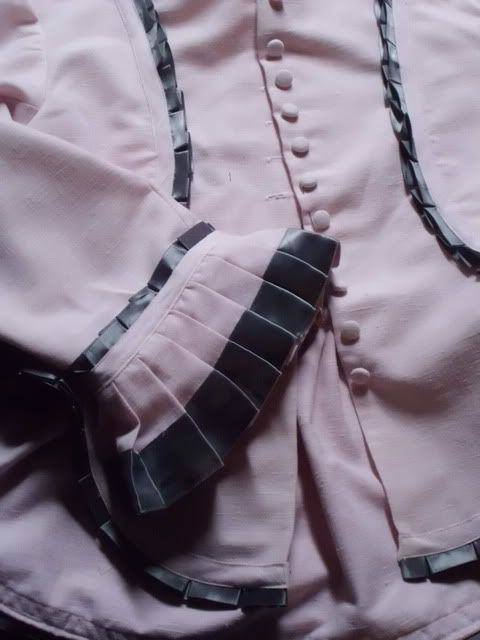 Her figure is only just starting to mature so I did a simple corset like one for young girls illustrated in the Harpers Bazar book. No busk, so it made up really quickly. She didn't want to wear a full bustle so I made a bustle pad from the Laughing Moon bustles and hoops pattern. I was surprised at how effective it is, and she really likes how comfortable and easy to wear it is. She wore a simple petticoat with an eyelet border that is just too cute, and she flat-out refused to wear open drawers.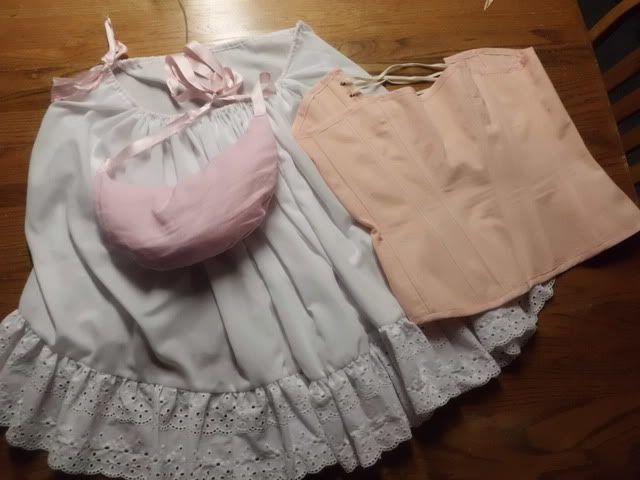 Her little pork pie hat was fun. It started life as a three dollar discount store paper straw sun hat. I tested to see if it would hold up to water and it did so I dyed it with wine colored Rit dye in a very dilute mix. I worked out the shape of the crown with paper and made a buckram form for the top and sides, covered that with the dyed paper straw and worked the brim by hand.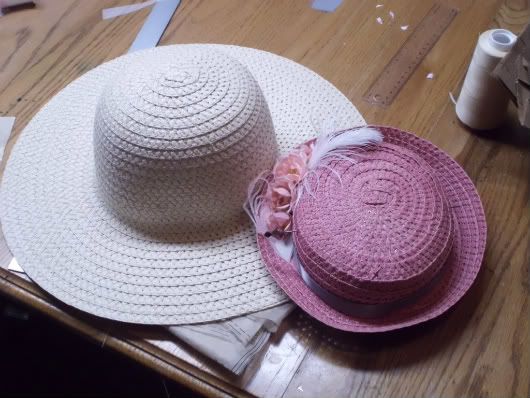 We got snagged by a hobby photographer who wanted to try a photo technique that used multiple exposures that are then run with software to combine them. We had to stay really still while he took four, maybe five shots: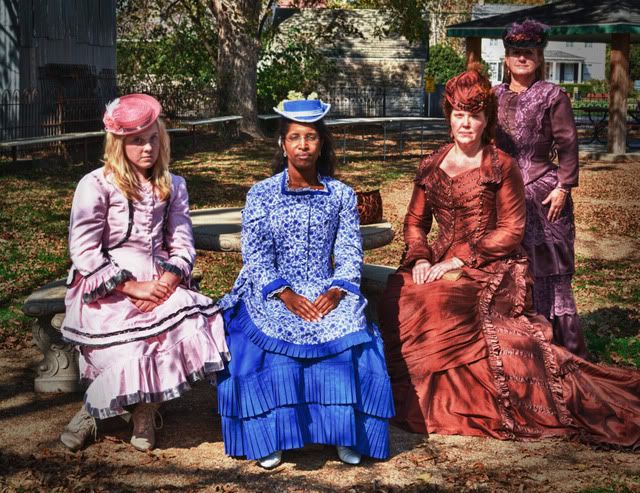 That's my daughter Minna, our own Andrea L, me, and Stephanie, Ste Gen's tourism director whose dress is one I made as well. We joke about how grim we look, having had to stay so still and unsmiling. I wish you could see more of Stephanie, that dress is one of my favorites.