Hello! It seems like I've spent the past two years almost exclusively sewing 18th C things, so it was very fun to be back in Victorian era the past couple months working on these. I went to a steampunk event (my first) this past weekend in Tucson, AZ and it was so much fun!
Here are my outfits for the weekend:
For the ball on Friday night I wore a purple velvet bustle dress that I recently finished. (It had been banished to the UFO pile for years):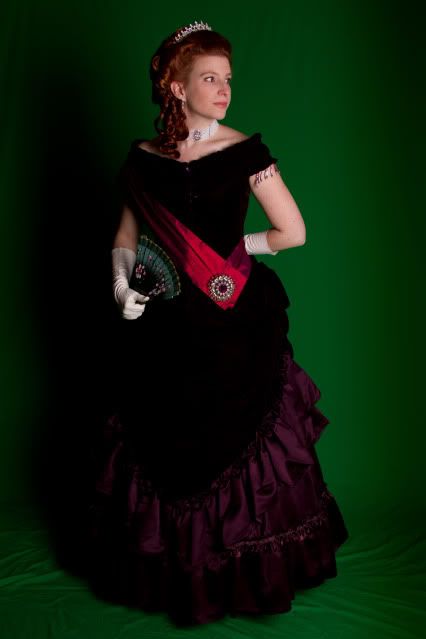 (Bodice: TV416, slightly modified; Overskirt: TV305; Underskirt: TV201)
During the day Saturday I wore my first steampunk outfit. I was a butterfly charmer, complete with a nifty little contraption (sadly, not visible in this picture) on my back to attract them.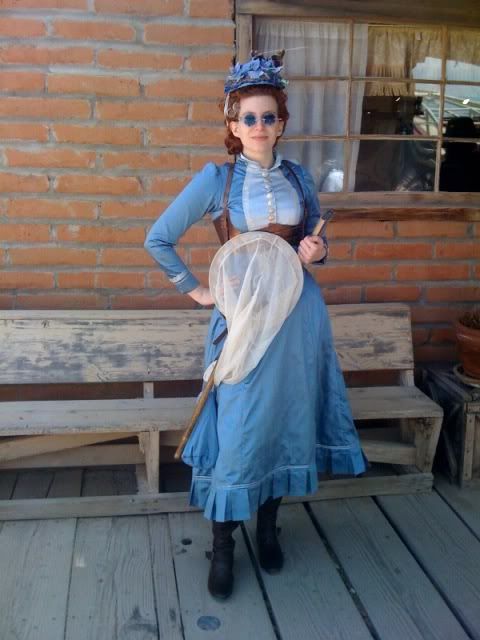 (Bodice: TV463; Underskirt: shortened TV221)
Saturday evening there was a masquerade ball and the butterfly charmer made an appearance: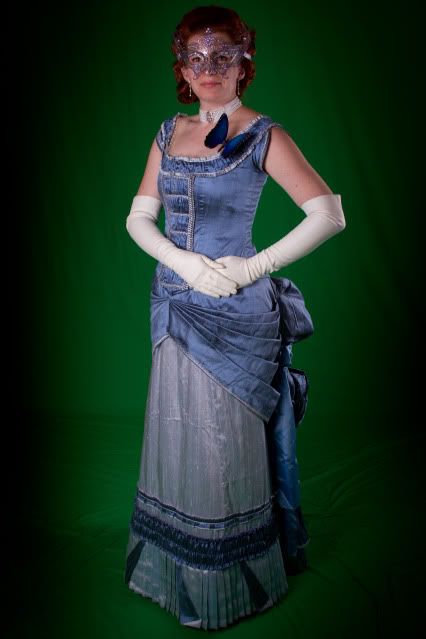 (Bodice: TV420, slightly modified; Overskirt: TV326, modfied; Underskirt: TV225, floor length)
I had been hoarding the blue & silver-blue dupioni & the silver trim for years (years!) and I had juuuuust enough to squeak out the two gowns. And, as ever, I must bow to the Truly Victorian patterns and their wonderful creator for gifting them to us. They are the best patterns around and I always go to them first for anything Victorian. (I also hungrily await new ones.)