I've just completed a ballgown from 1876, with its matching trained petticoat, and a corset for the DPP Competition over at
Your Wardrobe Unlock'd
. The rules encouraged us to keep a sewing diary, so I'm sharing mine!
Petticoat
The petticoat is based on actual petticoats from the late 1870s; as such, it's double layered from the knees down, and has a drawstring in the back to cinch the fullness up and support the ballgown's skirt. I heavily modified TV208 for the petticoat.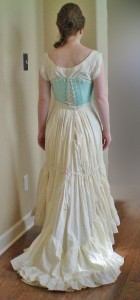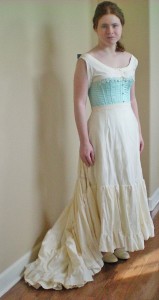 Corset
The corset is TV110, decorated with flossing and lace. I made it from aqua silk habotai, interlined with a sturdy twill, and lined with a beautiful ivory sateen.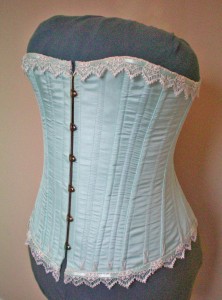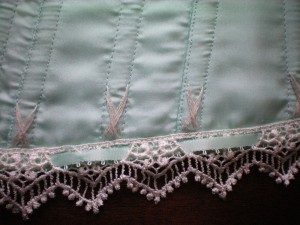 Ballgown
Now, the
pièce de résistance
! This ballgown took me a year to complete. It's on the cusp of the Natural Form period, so it looks best without a bustle. I used charmeuse and shot taffeta in shades of teal, copper, and gold, with beaded trim that draws all three colors together. The design is original, but inspired by several antique fashion plates.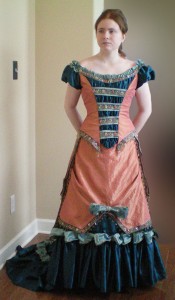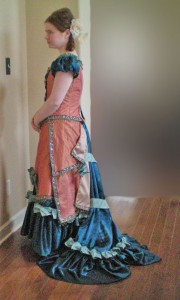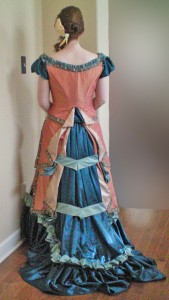 For full-sized photos, please see the ballgown's
Sewing Diary
, the petticoat's step-by-step
Tutorial
, and the corset's
Sewing Diary
.