While at Celebration 5 in Orlando, I spotted a TV pattern!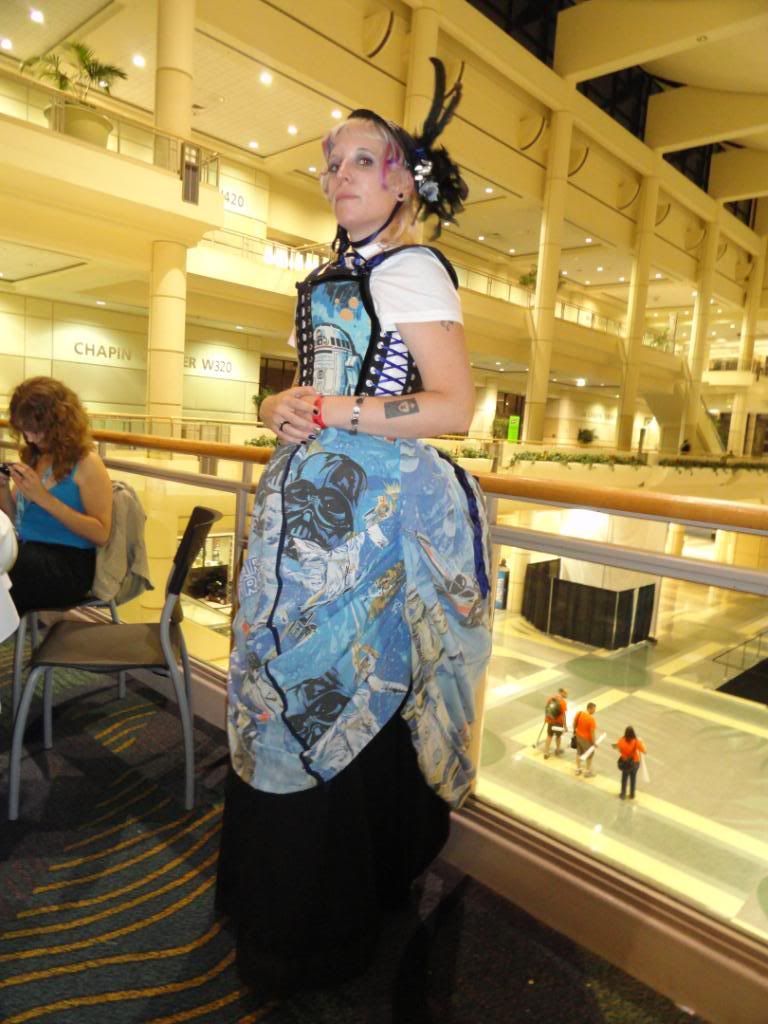 Hopefully, she'll come around and say hi.
-dani
"You can only be young once. But you can always be immature." - Dave Barry
Inquiring Mind
Posts: 228
Joined: Mon Oct 12, 2009 12:08 pm
awesome. I love when people do stuff like that!
Aka Wilhelmina Frame, Editrix de Mode, steampunkchronicle.com
Costume Afflicted
Posts: 40
Joined: Tue Nov 11, 2008 8:03 pm
Location: Amherst, MA
Very neat! I've known a few people who've made things with that exact fabric, but this takes the cake for creativity!

soooo jealous you were at C5!
the mad scientist
This is fantastic! I was at Celebration V as well, but didn't see this particular outfit. I love seeing new takes on costumes - kudos to the owner!
She may have even gotten "married" there at one of the ceremonies. I have pictures of her in a wedding dress at the Endor bunker.
-dani

"You can only be young once. But you can always be immature." - Dave Barry
---
Who is online
Users browsing this forum: No registered users and 10 guests