I don't remember posting this after the picnic so here they are!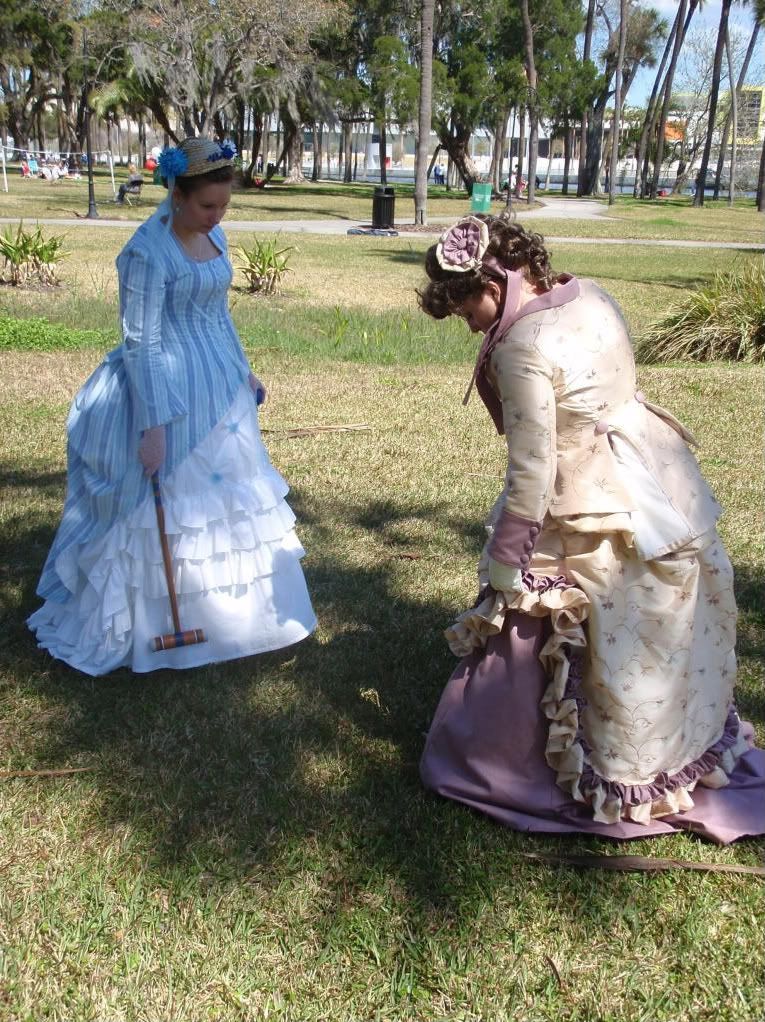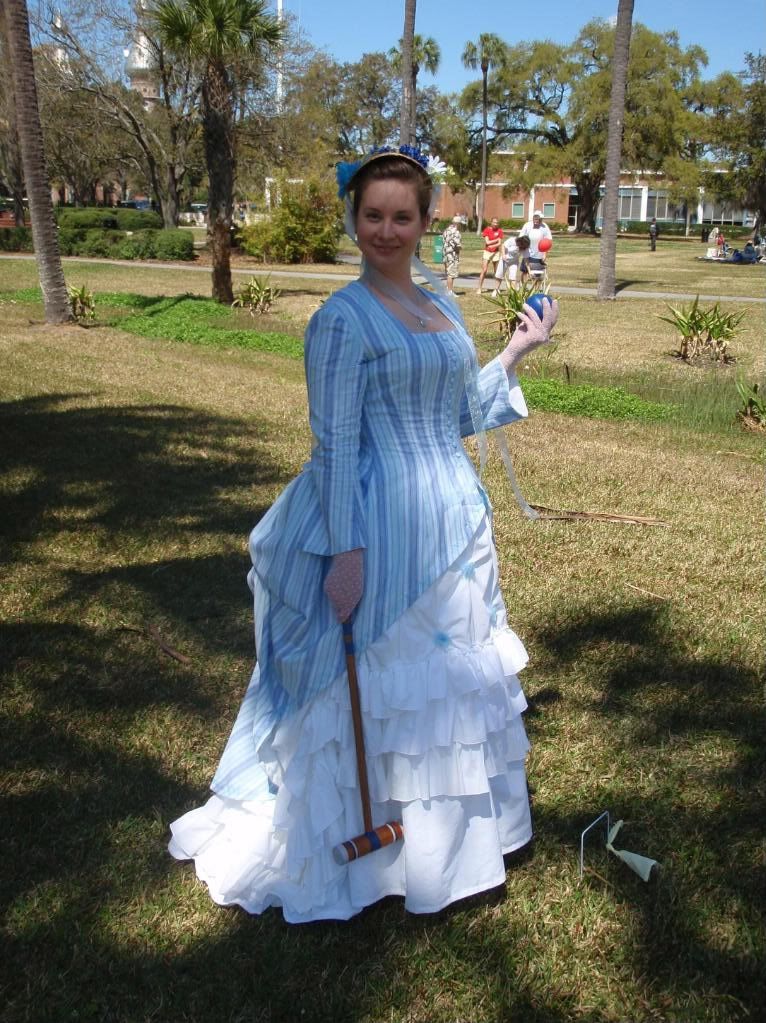 I LOOOOOVE Erin's dress. It's so light and soft and the fit is incredible!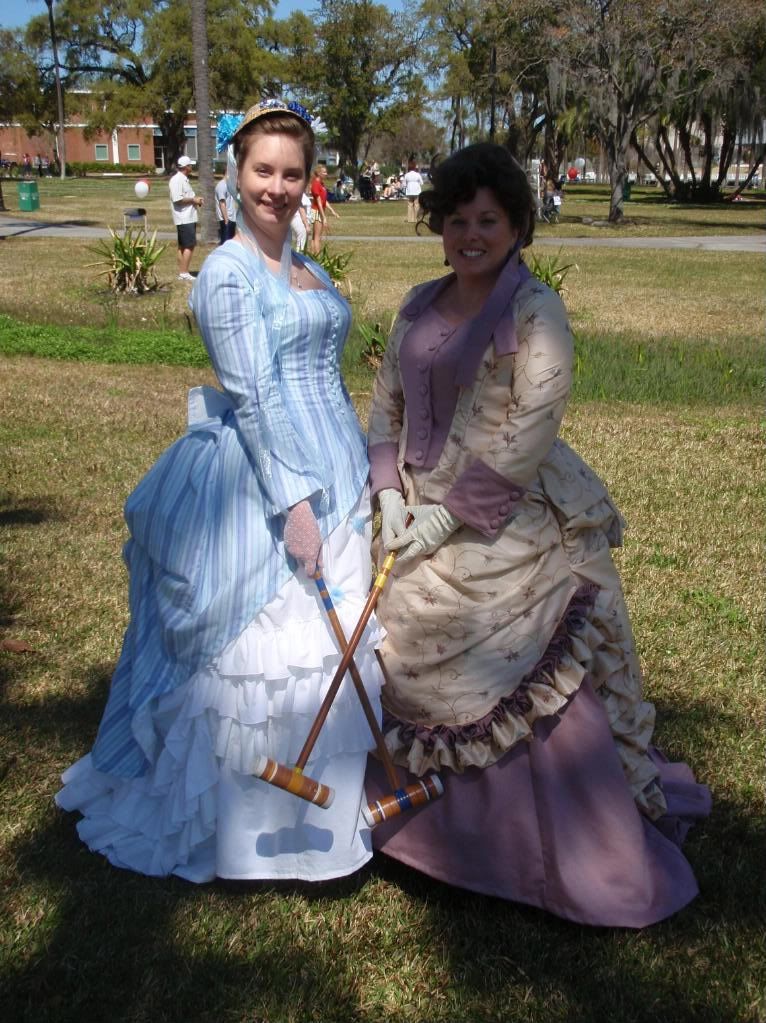 These ladies were wearing real vintage Edwardian dresses. Eeek! Even though they were beautiful, they were getting all torn up being dragged on the ground! Still....so pretty!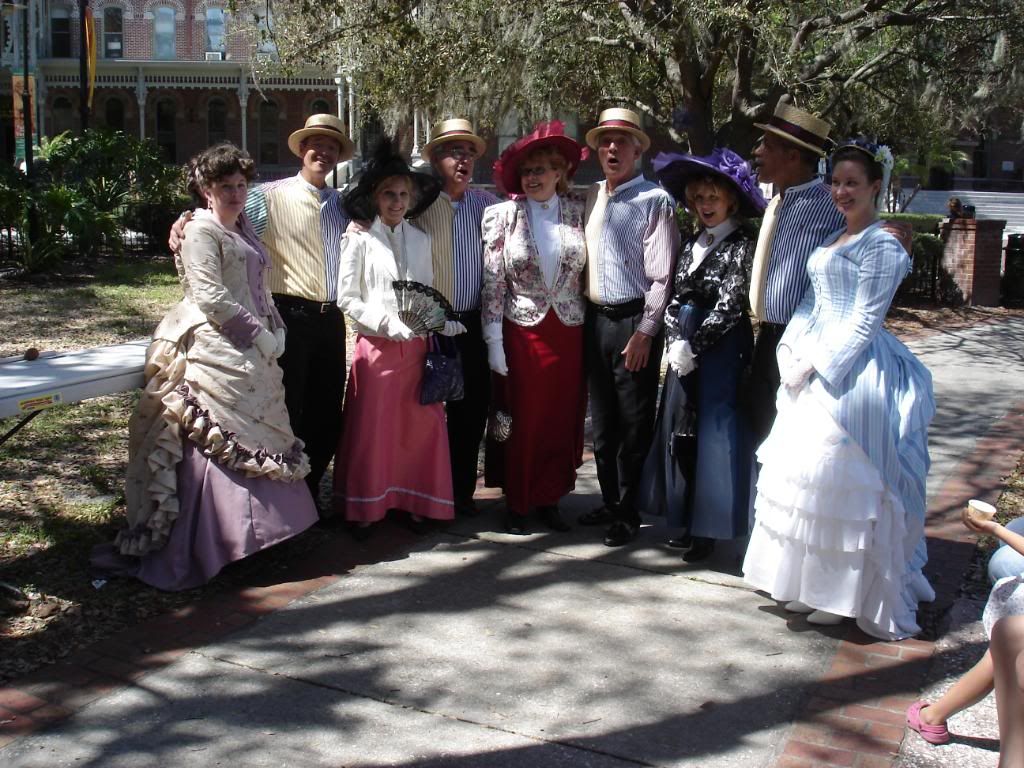 The quartet singing to us ladies.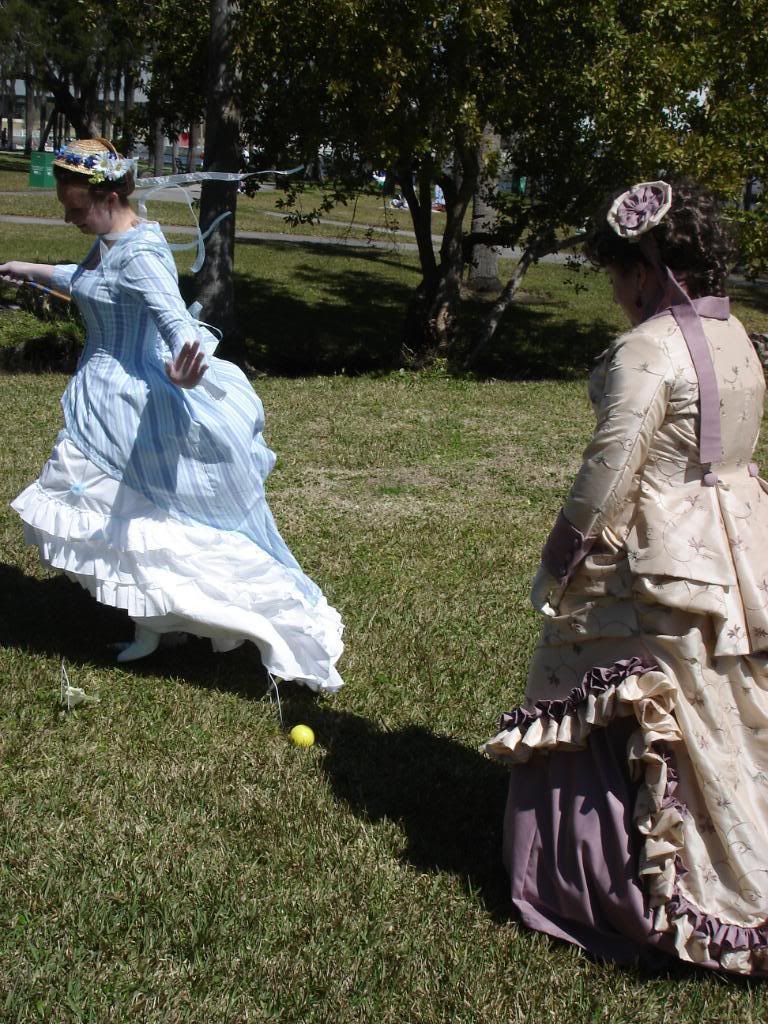 You can see how windy it was...dear me, I can almost see Erin's ankle!
More pictures can be found here at my Photobucket:
http://s6.photobucket.com/albums/y244/C ... rk%202010/
I really loved my dress except that fact that I lost about 15lbs and 3 inches from my waist while I was making the dress. It was quite big on me and I didn't even bother to bone it figuring...why waste the materials? I didn't get to put a ruffle on the underskirt like I wanted because the fabric wouldn't fit through my ruffler foot. I still have the fabric ready to go for a ruffle, so I may do that by hand sometime later. Even though the bodice doesn't fit well, the skirts are still usable and I have enough of the taffeta to make a ball gown bodice. And I didn't have time to make a hat so I just made a little cockade hair tie thingy.
All in all, we had fun and I'd love to have something new for next year...if school and other costumes allow for the sewing time!