Well, I'm at the end of a very busy, very fun, and very productive winter break. I've cleared off two big works in progress and put a huge chunk in the other.
Firstly, I finished my friend's dress that I started this summer! It's inspired by one of Mrs. Lovett's dresses from the film Sweeney Todd, but we took artistic license. Here's some photos from when we dressed up to see Sherlock Holmes, I'm wearing a late 1880s dress I finished in July.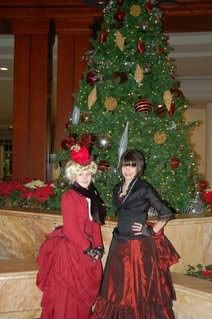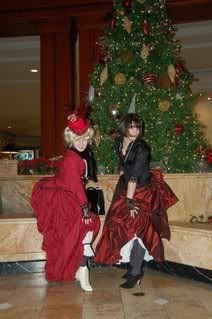 I also finished up my Edwardian undergarments. The corset is from Past Patterns, and the combination underwear is from The Edwardian Modiste. As of dressing up and taking pictures, I've finished the petticoat too.
And, finally, the thing that took the longest: corded petticoat!