the first thinks i've ever sewn are ready to show.
first here my chemise and corset (corset jut needs flossing):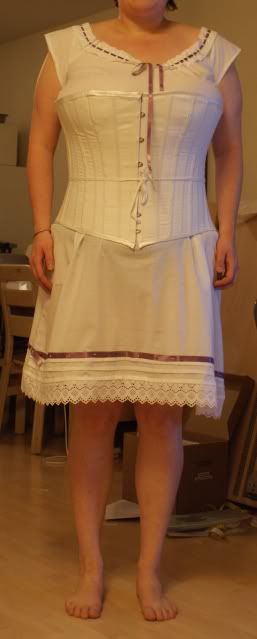 my bustle:
and last but not least, my petticoat (tv 170):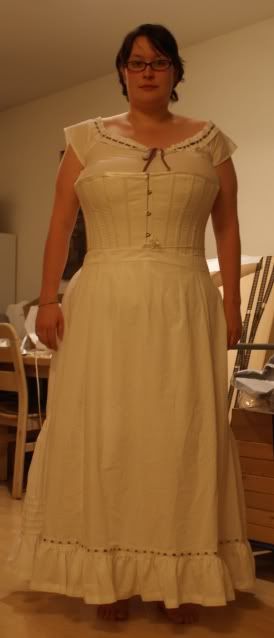 every thing (except the corset) are made of white poplin cotton and decorated with white brodery lace and purple/lilac ribbons.
now i need to work on the rest!!!