I am so proud of myself! I finally decided that it was time to tackle making my own corset, after months of debating if I should just buy one and forgo the frustration.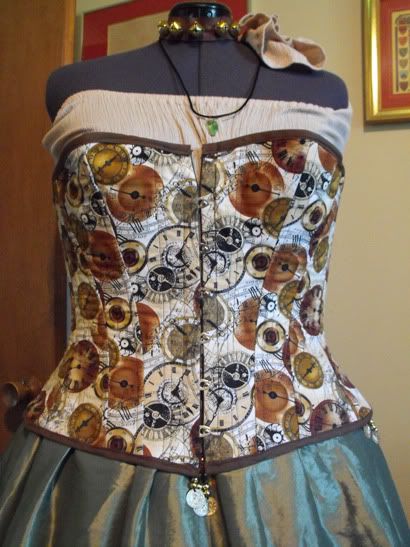 (Ignore everything else that's on the sewing dummy. Those were for my Renaissance costume!)
Here's a closeup of the fabric.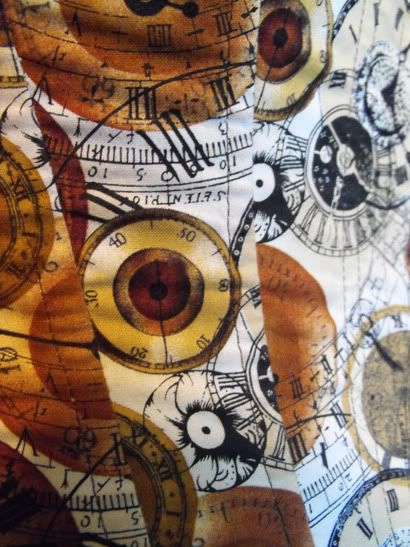 I've never had s o much fun working on a project. The whole time I was just so excited that I was moving closer and closer to finally having a corset of my own!
The only thing that I did different was flat line a drill to the novelty cotton, so it would have that extra durability.
I'll post some pictures of me actually wearing it once I finish my chemise and bloomers!