Well, here's the gown I churned out in 5 days for this Sunday's picnic at the Banning Residence Museum in Wilmington. It's the first Victorian I've worked on in over two years now and also the first time I've used the ruffling attachment for my new Pfaff. And let me tell how, I
love
that ruffler foot. It's going to be my new best friend for Victorians.
I used 10 yards of white cotton organdy, 30 yards of 3/8" french lace, pink silk satin ribbon & a little trim on the bodice with pink ombre silk ribbon bows on a white satin ribbon.
I used TV201 for the underskirt, TV305 for the overskirt (matching the pleats on the front & back since the fabric was sheer) and TV400 for the bodice, cut off at the waist and with shorter sleeves.
I'm also wearing a new muslin petticoat from the TV170 pattern underneath and carrying a parasol I recovered in pink silk taffeta.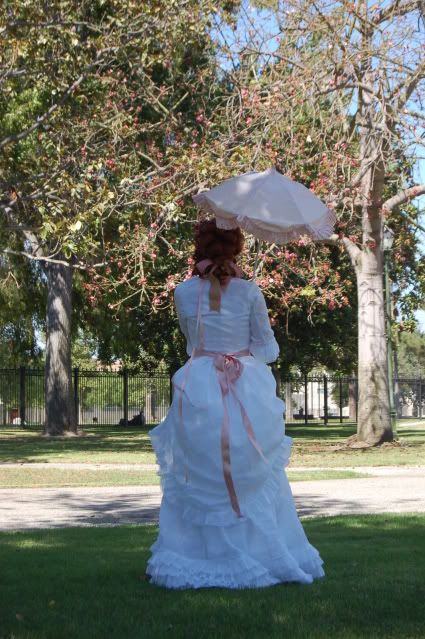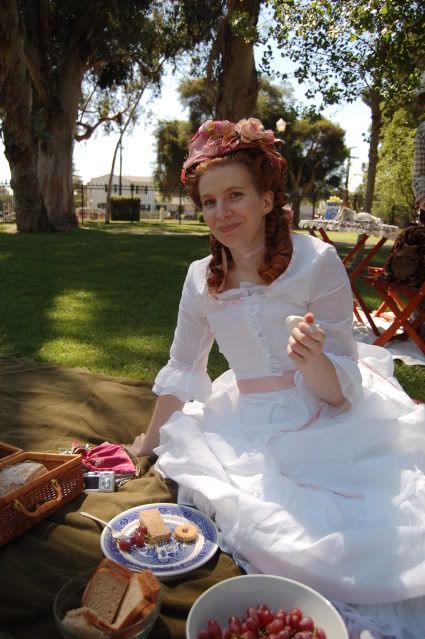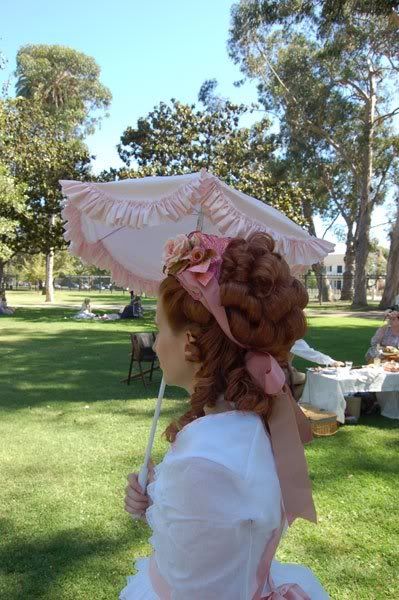 Heather & Laura - it's always a pleasure working with your patterns. Even without doing a muslin (since I didn't have the time) I knew they would work up quickly & with only minor (and my standard) adjustments.